Thank you to our sponsors for continued support of our event
Friends of the Federation of Calgary Communities

Servus Credit Union

Simple Cloud Works.
Webinar Recordings and Slides
Presentation Slides click HERE or view below:
Three Big Ideas - Partnerships

View Presentation on YouTube https://youtu.be/ETbiKlUSCug  or below:
Webinar Title
Introduction to the Essentials of Effective Partnerships
Topic Area : Board Governance Basics
Date of Webinar
Saturday, November 7 from 10:00 am to 11:30 am
Webinar Presenter
JOCELYNE DAW is a recognized leader and change maker in building authentic multiple- sector partnerships. She has built a career spanning four decade bringing diverse stakeholders and organizations into partnerships and keeping them productive and progressive. She is committed to helping people and organization's build capacity to make their partnerships more effective and impactful. Jocelyne is an internationally published author and speaker in innovation and partnerships and is an Accredited Partnership Broker and an Authorized Partnership Practitioner Trainer for the global non-profit Partnership Brokers Association (PBA).
Webinar Description
Demand for community services is rising and the complexity of the challenges is greater than any one single entity. At the same time, funding is in decline and Covid-19 pandemic layered on creates an entirely uncertain future that requires new thinking and approaches. One thing that feels certain is that a collaborative future will be essential for sustainable, just and inclusive communities. But partnerships are hard work and success is not guaranteed. This 90-minute webinar introduces you to some of the essential of effective partnerships to help you and your partners successfully achieve "more than the sum of the parts" results.
Follow Up Friday
Friday, November 13 from 12:00 pm to 1:00 pm
BLC Organizers
Alberta Culture, Multiculturalism & Status of Women, Community Development
CommunityWise Resource Centre
Federation of Calgary Communities
Rozsa Foundation
Sparrow Consulting
Other Non-Profit Community Leaders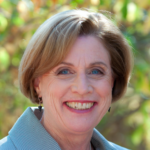 JS Daw & Associates

Founder and CEO